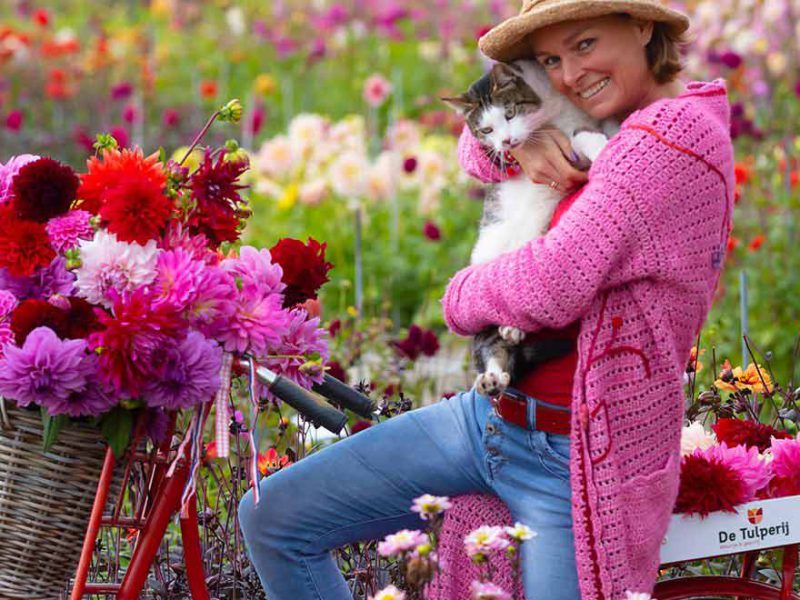 Welcome to De Tulperij
With our roots in the Dune and Bulb Region in the west of The Netherlands, you will experience the flower bulb trade in all scents and colors at De Tulperij farm.
Tulips, daffodils and hyacinths, you will find them al in spring in our show garden and the surrounding fields, where you will be amazed at the different types and colors. This April, pick your own bunch of tulips in our pick-your-own garden, buy summer tubers (dahlias) and pre-order bulbs for the autumn.
Around mid-August, the dahlias steal the show around our farm. Our show garden is then full of more than 600 varieties of dahlias. Enjoy the view over this beautiful garden while you sample our tasty apple pie  or a dutch waffle with a fresh cup of coffee. Take your own picked bunch of dahlias with you before you go home and your visit to De Tulperij will be a memory to last forever.
Meet Daan and Anja
Entrance to De Tulperij is free of charge.
Smell, taste, feel, experience and enjoy!